Mediation
Mediation has now become recognised as a serious and cost-effective alternative to resolving disputes and managing conflict; employment legislation now encourages the use of mediation for resolving workplace disputes, whilst government initiatives now promote mediation as a means of keeping families together when they are faced with conflict, and the courts now routinely recommend mediation as an alternative to more lengthy litigious processes.
Mediation works because it helps the parties to resolve even the most difficult disputes in a practical way without risking the costs of court proceeding. The parties achieve their own solution without a decision being imposed upon them.
At Southern Advocacy Services we employ mediators who hold The Interpersonal Mediation Practitioner's Certificate which qualifies us to work with any type of interpersonal conflict: helping people to restore relationships at work, within families, businesses, between colleagues and associates, or in any other situation where interpersonal relations need to be restored or maintained.
The training undertaken by our mediators is accredited by the Open College Network, and is also accredited for CPD by the Law Society.
Recent legislation now encourages the greater use of early, informal measures to address complaints. In education, mediation is encouraged where there is a dispute over a Local Education Authority meeting a child's special educational needs. Since April 2009, a new procedure promotes mediation in the first stage of handling complaints about NHS Health Care providers, whilst complaints against Local Authorities in England and Wales are now routinely considered for mediation by the Local Government Ombudsman.
In the private sector as well, the value of mediation is being recognised as a means of early resolution to disputes and complaints: the evidence suggests that both sides can feel more satisfied about the outcomes of a process in which they have been heard more clearly by the other side and where they themselves have helped to shape the ultimate outcome, rather than having this imposed upon them.
We quote an inclusive fee for the mediator's time and administration of the entire mediation process. There are no hidden extra costs. IWAT Mediation is experienced in finding the right person to help resolve your dispute.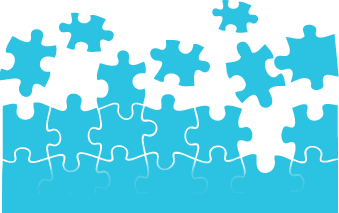 How Does Mediation Work?
Is held in a safe and neutral environment where you are able to discuss issues
Enables you to make the decisions that affect your life
Helps to promote good communication and cooperation
Provides different options for you to explore
Benefits everyone by reducing conflict
Produces a lasting agreement for the future
Helps to avoid the cost of court proceedings
Mediation works in the way that is best for you
---
You Can Choose
To come to an initial meeting either on your own or with a friend/ family member
Or you and the other party/parties can come together – you will still get some time on your own with the mediator
After that, the mediator will meet with you both in a series of meetings. You will each have an idea of the problems or issues needed to be resolved but your ideas may be different. Mediation focuses on the decisions that you need to make about the future
Our fee structures are designed to give you clear, attractive options

Call us to find out more